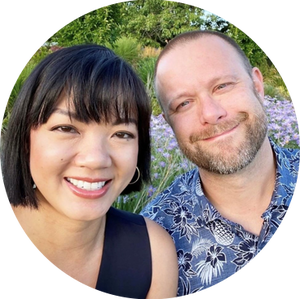 About team brown
GET TO KNOW CHESEA AND DUSTIN

Whether getting a listing sold or securing the perfect home for their buyers, Dustin and Chelsea use data and strategy to make the most informed decisions with their clients. They both understand that, while they do not control the numbers and data, they can certainly watch and understand them.

Hey there, we're Team Brown! We have been proud Windermere Agents since 2019. We work with savvy Investors & Sellers in the Greater Puget Sound area who want to change their life through Real Estate. We are current members of the National Association of Realtors® and are both Certified New Home Sales Professionals (CSP), with the National Association of Home Builders. We are deeply committed to serving our community through Real Estate and through partnering with fantastic organizations like Hand in Hand Everett, to provide critical resources to local families in need, as well as the Historic Downtown Snohomish Association (HDSA), to preserve and promote the heart and soul of downtown Snohomish.
The best praise we've ever received from a client was: "Chelsea and Dustin were such a great team to work with! Our home purchase journey was a long one filled with tons of twists, and they handled them all professionally and helped to keep our stress levels down as much as they could. When it came time to sell our former home, we entrusted the listing process to them, and we were incredibly impressed with their market knowledge and the ability to provide us with all the necessary information to make good decisions. We couldn't have asked for a better team to work with. Thank you Team Brown!".
Helping people by going above and beyond in every transaction makes us extremely proud and truly drives everything we do! If you're looking for a Realtor® Team who will work tirelessly for your best interests, we'd love to work with you, too!
When we're not helping clients navigate the thrilling world of PNW Real Estate or volunteering with local organizations, we can be found biking, stand-up paddling, or hiking through the endless beauty of Snohomish County.
Would you like to learn more about how we can work together? Message us anytime! Thank you for reading our story.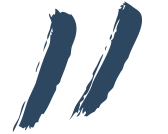 "Dustin & Chelsea did an absolutely amazing job with helping us sell our home. The professional care and attention they provided went well above and beyond anything we could have expected. It was an absolute pleasure to work with them and I simply couldn't give a better recommendation to anyone looking for outstanding real estate services. They are truly the best!"

"Working with Dustin was one of my favorite parts of buying a house. Every step felt easy and he helped answer any and all questions. I would recommend Destin to anyone who is looking to buy a home."

"Dustin and Chelsea were very helpful in the purchase of my home. There knowledge of the Everett and surrounding areas was incredibly beneficial. I was given weekly updates of what was new on the market in the areas I had interest in. They communicated clearly and effectively the entire time through email and text/phone. Thanks again!"

"My wife and I had Dustin Brown help us buy our first home and was a good experience. He was always their if you had questions and made us feel like our time was important to him. We would recommend anyone looking to buy a home and Dustin help them."

"Absolutely the best! We couldn't have been in better hands. Dustin and Chelsea over delivered in every way, they were very creative with advertising, they negotiated with all bids better than expected and they really made our experience the best it could have possibly been. Best in the business!"

"It was very smooth working with Dustin. He made himself available all time through out process. He worked with buyer and seller, came up with negotiation and made deal."

"Dustin and Chelsie with Windermere Real Estate, were great!Working with this team was a fun experience. Not only did they do a great job listing the property but they did a wonderful job with the paperwork too!This is a team that you can trust. My daughter and her husband used them too. If we buy or sell another house in the Seattle area we would definitely use Dustin and Chelsie.Thank you to both of them!Steve and Cindi"

"Dustin and Chelsea made us feel like we were their primary clients when they helped us find our new home. They were always responsive whenever my husband and I had a question or concern. They not only helped us find the home we wanted, but they took the time to inform us about the process. We were so happy that we recommended them to my parents who were selling their home just after we bought ours! They worked with my parents to help get their home ready to sell and it sold in record time. I cou
…
Read More
ldn't be happier with their customer service, communication, and skills. Chelsea and Dustin are all around great people and I look forward to working with them again. I highly recommend them."
Read Less

"I recently had the opportunity to work with Dustin and Chelsea Brown on the sale of my home in Brier Washington. When I look back on the experience I am overwhelmed with gratitude at the care and professionalism that these two handled the sale of my home. Not only did I have a purchase pending in another state with a timeline, I also had a tremendous amount of remodel work yet to finish on the home they were to show on the market. I've never felt So Supported and they help the process to be as s
…
Read More
eamless as it could be. Thank you from my whole heart for all of the hard work that you put in!"
Read Less

"Dustin and Chelsea went above and beyond helping us find our new home when we relocated to WA. They were patient and reliable despite multiple struggles of the crazy hot market and out of states clients. We wouldn't have been able to have such smooth move if it wasn't for them. Best agents in the area hands down!"
© Zillow, Inc., 2006-2016. Use is subject to Terms of Use What's a Zestimate?